Author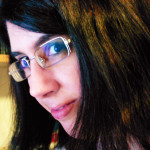 Francesca Urbinati is a visual communication designer specialized in entertainment and multimedia.
She graduated at Istituto Statale d'Arte of Urbino and thanks to the course FSE "3D Animator" which took place at Multimedia Center in Terni and at NAD in Montreal she specialized on 3D animation.
She worked for RAI and Mediaset in the field of 3D special effects and she was member of the Adobe Guru for the digital video area. She also gave courses on Adobe Flash and coloring by using Adobe Photoshop at the "Golem" Aggregation Center of Urbino and she sponsored with Niki the first edition of the international comics contest "Golemcomix".
She is active in the field of illustrations and cooperates in various projects related to interaction and user-experience.