Story
Munia is a fantasy world where everybody can sense the "goodness percentage" of nearby people. The world is controlled by eight Gems of Equilibrium, powerful artifacts that can subvert reality. Each gem can unleash a specific and unpredictable power.
Niki Batsprite is an athlete in acrobatic flying races, with an exact half-good-half-evil personality, unwillingly thrown in the battle between Good and Evil.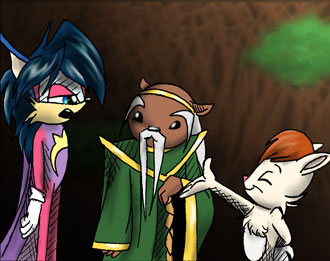 He's forced to protect Moari, a smart and tender rabbit and the last guardian of the Gems of Equilibrium. When a magic storm drags Munia into chaos, Moari and the gems disappear. The epic quest to save the world is up to Niki… will he care to fight?
Niki's adventure will surprise you, make you laugh and excite. Plus, it contains reflections on the everyday life and important themes like family, tolerance and friendship.